We don't like to brag (okay, maybe we do) but often our Elite Sports Clubs trainers are sought after by area writers and bloggers for their fitness expertise. Our trainers are featured regularly in Modern Health and Living, and have been a source of information for the Chin Up blog on JSOnline, among others.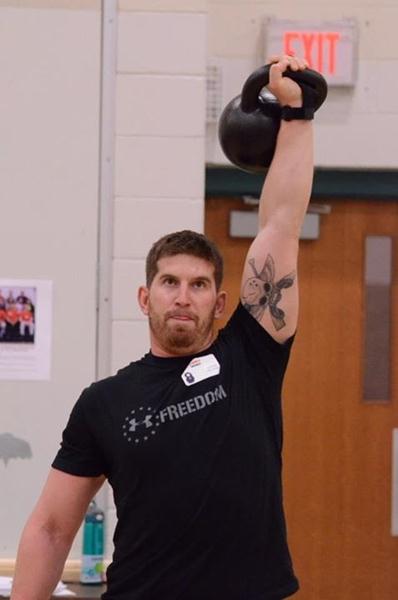 Recently, Elite Sports Club-Mequon trainer Anthony Moro was interviewed about his experience with kettlebell training by Dragon Door. Here's an excerpt from the interview:
Dragon Door: How did you first get involved with fitness?
Anthony Moro: I've been an athlete my whole life. My parents kind of pushed me in that direction—as a kid I played nearly every sport! In high school I played football and ran track. And I've been in the Marines since high school graduation at age 18. When I finally came into the Reserves, I went to college for a semester before I was deployed again. So during my freshman year I played football and went to Afghanistan. After I came back, I started back with football and running track right into my senior year this year.
Continue reading Elite Sports Clubs Trainer Interview on Kettlebells